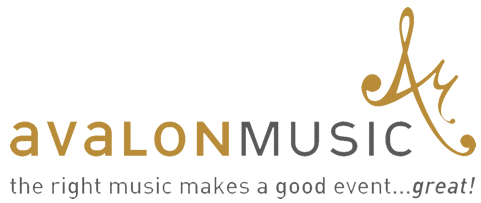 713.529.2672
Chris Cortez
Biography
Chris Cortez, guitarist, vocalist, band leader, concert promoter, 
and record label owner is an international recording artist with a 
wide range of musical interests, He ranks among the top jazz 
guitarists in the world, featured in Downbeat, Jazziz, Jazz Times, 
Le Jazz Hot Paris, etc... His recordings are critically acclaimed in 
the national and international jazz press. 
As owner of the record label Blue Bamboo Music Inc, Chris' 
discography includes over 25 CDs as a leader, sideman, and/or 
producer. He released his 6th solo CD, Aunt Nasty, in 2012 to rave 
reviews and enjoyed heavy international airplay on Sirius XM's Real 
Jazz channel. In fact, it was the 3rd most requested CD on that 
channel in 2013. Aunt Nasty was followed by hit collaborations 
with Carol Morgan, (Retroactive, featuring Mike Stern and others) 
and Tianna Hall (Noel, featuring a band of Houston's prominent jazz 
stars). Again, Sirius/XM featured Noel in heavy play throughout the 
2013 Christmas season. Cortez' releases dominated Sirius/XM's Real 
Jazz channel for most of last year. 
A typical trio or quartet performance features a fun mix of Sinatra 
era and soft rock standards with a romantic and authentic classic 
jazz vibe. (Please see attached song list.) The band performs in 
business or formal attire, and is available in multiple formats, 
depending on budgets. (From 1-6 pieces) Chris' classic trio 
includes guitar/vocal, drums, and acoustic upright bass. Piano, 
and/or horns can be added for an even bigger sound when desired. 
The group is perfect for hotel lounges, weddings, anniversaries, 
swing dancing, corporate events, clubs, festivals, house parties, and 
more. 
Cortez is currently performing in the Houston area on a regular 
basis at Sambuca, Cezanne, Vic and Anthony's, The Marriott 
Westchase, and the Westin Hotel in Memorial City. 
One reviewer called Chris "the consumate musician." Another, "..a 
phenomenal guitar player," but as accomplished as he is as a 
guitarist, Chris is also an excellent vocalist. His shows mix vocal and 
instrumental material creating wide-ranging appeal. 
 "Cortez is a brilliant guitarist... I found myself wanting to hear it 
over and over." John Book 
"... a first rate instrumentalist... Chris Cortez sounds like Chris 
Cortez." Brent Black 
"I find the music of Chris Cortez to be an important message to 
listen to. Some great moments, that shouldn't be missed. Chris, 
.......... Bravo!" Pat Martino 
Standards
Fly Me To The Moon
Our Love Is Here To Stay
Ain't Misbehavin
Take The A Train
Satin Doll
Caravan
Stormy Weather
Lullaby of Birdland
Stella By Starlight
Wave
The Girl From Ipanema
This Masquerde
L.O.V.E.
Cheek To Cheek
Georgia On My Mind
Jordu
Agua De Beber
All Blue
A Night In Tunisia
Autumn Leaves
Benny's From Heaven
Pennies From Heaven
Body and Soul
Comin' Home Baby
Everyday I Have The Blues
Green Dolphin Street
Linus and Lucy
Manha De Carnivale
Mercy Mercy Mercy
Moonlight In Vermont
My Romance
New York Stat Of Mind
Red Red Robin
Come Fly With Me
Round Midnight
Someone To Watch Over Me
In A Sentimental Mood
Song For My Father
o What
Spooky
Take Five
Tenderly
There Is No Greater Love
Tico Tico
Up Jumped Spring
When Sunny Gets Blue
All Of Me
All Right Okay You Win
Don't Get Around Much Anymore
Danny Boy
Lazy River
Corcovado
Summertime
 
Soft Rock
Fire and Rain
Daniel
Don't Let Me Be Lonely Tonight
Across The Universe
Here Comes The Sun
Blackbird
All Good People
Fool On The Hill
Samba Pa Ti
That's The Way Of The World
What's Going On?
World Turning
The Boxer
Cowgirl In The Sand
Everybody's Talkin'
Helplessly Hoping
Landslide
Scarborough Fair
Something
 
Dance Music
Mustang Sally
Brick House
Go Home
You Can Call Me Al
Sitting On The Dock Of The Bay
Shining Star
Trouble Man
Baby I Love You
Chain of Fools
Domino
Brown Eyed Girl
Don't You Worry 'Bout A Thing
Fire
For The Love Of You
Get Here
Give Up The Funk
I Wish
I Shot The Sheriff
Superstition
Love The One You're With
Oye Como Va
Respect
Tell Me Something Good
Three Little Birds
Waiting In Vain
No Woman No Cry
Only You
Human Nature
Just The Two Of Us
Jammin'
What Is Hip?
Johnny B. Goode
Start Me Up
Jumpin' Jack Flash
Never Can Tell
The Chicken