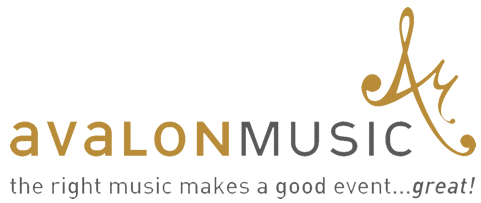 713.529.2672
Moodafaruka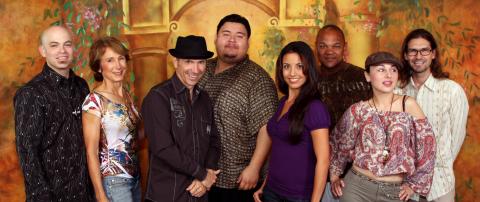 Biography
Moodafaruka comes in a variety of sizes to accommodate any function. From 2 to 8 musicians with and without dancers, whether you need something elegant and understated, or funky and fun, let us work with you to find the combination that best serves the needs of your event. Mixing Flamenco, Middle Eastern, Spanish and Western Motifs, Moodafaruka creates a sound that is both familiar and new. Instrumentation includes Spanish guitars, keyboards, voice, violin, bass, and percussion such as doumbek, congas, Cajon and tabla depending on your needs.
While we are best know for our original material we do a wide variety of cover material, from Gypsy Kings to Johnny Cash and everything in between.
Moodafaruka is also available for concert and festival performances. If you want a show that will grab the audiences attention and leave them buzzing at the end, just wind us up and let us go. 
Moodafaruka - Mood of The Dance A "faruka" (farruca) is a flamenco style of dance. We've combined it with the word mood, to create a new word that means mood of the dance. (We hope one day Webster's will agree with us). Moodafaruka was founded in 1999 by Rom Ryan. Since it's inception it has been a musical playground for experimentation and invention. Through the blending of music inspired by different cultures into unique compositions, we try to create music that is both familiar and new.
Moodafaruka Cover Material
We are best known for our original material, but we do the following cover songs, and will be adding to these in the months ahead. If you have some music you'd like to request, please give us 30 days notice.
Ottmar Liebert
Barcelona Nights
2 the Night
Gipsy Kings
Bambaleo
Ciento
Valare
Un Amor
Comminando
Bem bem Maria
Antonio Carlos Jobim
Girl from Ipanema
The Waters of March
Bill Withers
Ain't no Sunshine
Van Morrison
Moon Dance
Bob Dylan
Knock'n on Heavens Door
All along the Watchtower
Bob Marley
Is this Love
Sting
Fragile
Every Breath you take
Fields of Gold
Lady Gaga
Bad Romance
Just Dance
Ravel
Bolero
Los Lobos
La Bamba
Oscar Lopez
Bailandro Rumba
The Beatles
Lucy in the Sky
Black Bird
Here Comes the Sun
The Tokens
The Lion Sleeps Tonight
UB40
Red Red Wine
Johnny Cash
Ring of fire
I walk the line
The Animals
House of the Rise'n Sun
Traditional
Besame Mucho
Dexter Poindexter
Hot Hot Hot
Gloria Gaynor
I Will Survive
Katy Perry
Fireworks
Sister Sledge
We are Family
israel Kamakawiwo'ole
Somewhere over the Rainbow
Carlos Santana
Jingo
Oye Como Va
Evil Ways
Black Magic Woman
Michael Buble
Sway
Save the Last Dance
Fever
Neil Young
Harvest Moon
Stevie Ray Vaughn
Pride and Joy
Michael Franti
Say Hey
Yamboo
Fiesta del la Noche
Juanes
La Camisa Negra
U2
With or without you
In the Name of Love
Pit Bull
I know you want me
Jessica Simpson
Boots are made for walking
Amir Diab
Nor el Ain
Andy Williams
Fly me to the Moon
Charlie Daniels
Devil went down to Georgia
Erwin T Rouse
Orange Blossom Special
The Clash
Rock the Casbah
The Rolling Stones
Satisfaction
Ruby Tuesday
Mary Chapin Carpenter
Twilight
Sonora Carruseles
Micaela
(salsa)
Manu Chao
Me Gusta
Sade
Smooth Operator
The Cure
Just like Heaven
Shakira
Rabiosa
Chuck Barry
Johnny B. Goode
Traditional
Brazil
Maroon 5
Moves like Jagger
Lee Ann Womack
I hope you Dance
Joe Cocker
You are so beautiful
Marcela Mangabeira
So Quis Voce
In-Grid
Mama Mia
Shock
Chubby Checker
Limbo Rock
George Strait
The Chair
Roy Orbison
Blue Bayou
Justin Timberlake
Suite and Tie
Cupid
Cupid Shuffle
Andy Williams
Moon River
La Esperanza
La Punta
Fifth Dimension
Aquarus
Ray Charles
Hit the Road Jack
Pharrell Williams
Happy
Louis Armstrong
It's a Wonderful World
Patsy Cline
Crazy
Jason Mraz
I'm Yours
Buena vista social club
Chan Chan
VIC
Wobble
Jose Marti
GUANTANAMERA
Enrique Iglesias
Bailando
Solo en Ti