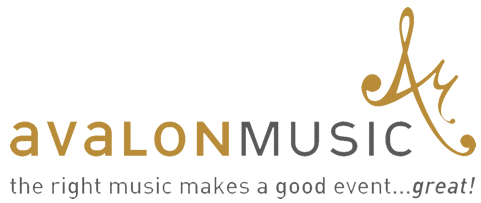 713.529.2672
Mood Indigo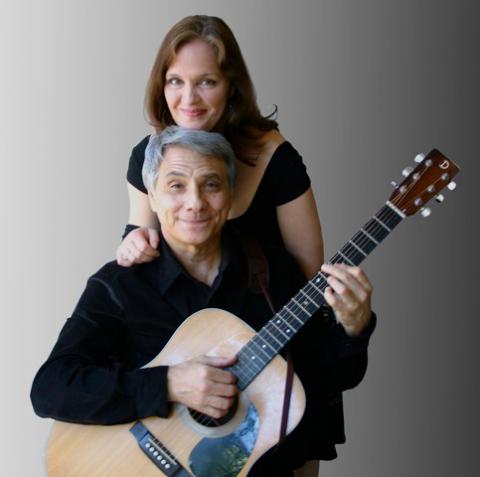 Biography
Take a simple idea: two-part harmony and an acoustic guitar. Add the sophistication of Ellington, the Gershwins and Cole Porter, the rhythmic complexity of Jobim and the playful spirit of Bobby McFerrin, Al Jarreau and Stevie Wonder, and you have Mood Indigo. Dubbed, "a glass of champagne in a room full of beer" by artist David Adickes, this popular Houston duo blends the simplicity and lyricism of the folk idiom with the harmonic complexity of jazz to create a wholly unique and engaging sound. 


Performing together as Mood Indigo since 1984, Susan Elliott and Joe Romano are noted for their unique arrangements of classic, contemporary, and Latin jazz melodies and beautiful, close harmony, accompanied by acoustic guitar, harmonicas and hand percussion. Voted "Best Vocal Ensemble" in the 1992 Public News Readers Poll, and named one of "Houston's 10 Best Bands With Only Two Members" by the Houston Press in June of 2014, these Houston natives have delighted audiences from New York to Newport Beach and across their home state of Texas.
The duo's repertoire includes popular songs from the 1920's to the present, as well as some little-known gems and an extensive collection of Christmas and holiday music.
Over the past thirty years, Mood Indigo has performed at many of Houston's finest restaurants and nightclubs, including long-term engagements at The Four Season's Deville, Annabelle's, The Savoy Room, The Daily Review Café, and Moody Gardens Hotel in Galveston. They are equally at home giving large public concerts and intimate house concerts, playing for weddings, festivals, and private parties. Some of their most memorable performances include the Trinity Jazz Festival, DStv Performing Arts Festival in Addis Ababa, Ethiopia, a 75th birthday celebration for former President George H. W. Bush, at the home of his friend, Robert Mosbacher, the opening night of Vice President Al Gore's An Inconvenient Truth book tour at the Hobby Center for the Performing Arts, A Prairie Home Companion's "Great American Duet Sing-Off" at Town Hall in New York, and six years of Sunday nights with friends on the back patio of the Daily Review Café.
"Both low key and impossibly wonderful… It's like Bobby McFerrin meets Paul Simon, but with just enough rhythm to keep it moving like a dance. Mood Indigo approaches what they do with moderation and an eye for whimsy, and that's what makes them so engaging."
                                                Jef With One F – The Houston Press
The duo's music tends toward the organic "Hot Club" type: largely acoustic, and elegantly wrought. …Romano's robust acoustic guitar and harmonica play perfect foil to Elliott's joyful alto."
                                                C. Michael Bailey – All About Jazz
"Great singing and playing. Great Brazilian feel. …Thanks for taking such care with your material, including my songs."  
Dave Frishberg - Pianist, Composer and Lyricist
"Susan Elliott and Joe Romano are Mood Indigo, a fantastic duo singing and playing some of the greatest tunes in American music with grace, proficiency and talent galore."
                                                Ray Benson – Asleep at the Wheel
https://www.youtube.com/watch?v=HG2pbeItkG8
https://www.youtube.com/watch?v=fsYkc_1uK40
https://www.youtube.com/watch?v=RcND6Th5aYU
A Foggy Day
Ain't Misbehaving
Alfie                      
All the Things You Are
As Time Goes By
A Nightingale Sang In Berkeley Square
Aquellos Ojos Verdes                   
Autumn Leaves
Barefoot in the Park
Besame Mucho                                      
Better Than Anything
Bim Bom                     
Blizzard Of Lies                                     
Bluesette
Bye Bye Blackbird
Centerpiece
Corcovado                           
Desafinado
Dindi
Don't Get Around Much Anymore
Doodlin'                                
Feeling Groovy 
Good Cat 
Hang On Little Tomato                      
Hit That Jive, Jack
I Don't Know Enough About You
If That Doesn't Do It
I'm Beginning to See the Light                             
In a Mellow Tone                       
In a Sentimental Mood
Instant Love                                 
In the Still Of the Night                                  
It Had to Be You
Java Jive
Joy Spring                          
Just In Time
Just The Way You Are
La Vie En Rose
Laura
Like a Lover
Little Boat
Little Trip to Heaven
LOVE
Love You Madly                                     
Lullaby Of Birdland
Lush Life                      
Meditation
Misty
Mood Indigo                          
Moonlight in Vermont
Moondance
Moon River
My Attorney Bernie
My Foolish Heart
My Funny Valentine
My One And Only Love
My Romance
Night And Day                                      
One Note Samba
Our Love is Here to Stay
Our Love Rolls On
Over the Rainbow
Pennies From Heaven
Perfidia
Route 66
Sabor A Mi                
Satin Doll
Save the Bones for Henry Jones
Scotch And Soda
Sentimental Journey
Senza Fine
Sermonette
Someone to Watch Over Me
Spring Can Really Hang You Up The Most                  
Squeeze Me                           
Stardust
Stars Fell On Alabama
Straighten Up And Fly Right
Summertime
Sunny Side of the Street
Sweet Happy Life
Takin' a Chance on Love
The Girl From Ipanema
The Nearness of You                      
The Shadow of Your Smile
There Will Never Be Another You                              
They All Laughed
They Can't Take That Away From Me
'Til There Was You
Time In A Bottle                    
Try to Remember
Twisted
Two For The Road
Underneath  the Apple Tree                                        
Watch What Happens
Waters Of March
Wave
What Are You Doing the Rest of Your Life
When You Wish Upon a Star
Wink and a Smile
Wish Me a Rainbow
Witchcraft
Wonderful World