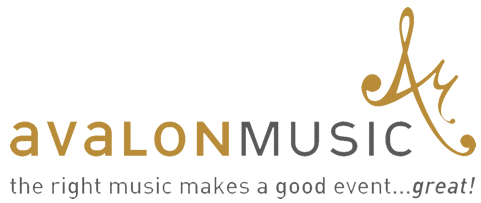 713.529.2672
The Argyles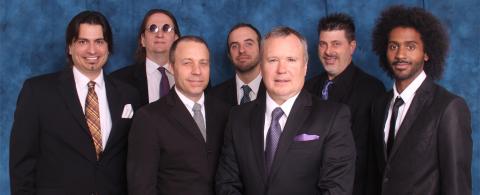 Biography
Bryan Anderton is the lead guitarist, background vocalist, and manager of The Argyles. He owns and operates Austin's Lava Studios.
With over 20 years of professional music and engineering experience, Bryan is no stranger to the stage or studio. He's produced, engineered, and performed on hundreds of commercial releases and projects.
Bryan has worked with Geoff Workman, producer and engineer for Journey and Queen. Other notables include Whole Foods Market, Roy Jones Jr., Clint Black, Austin's own Fastball, Walt Disney and Wal-Mart, DreamWorks Television, Holt, Rinehart & Winston, IBM, Dell, and Ray Benson.
As a professional musician Bryan has appeared on several albums including a compilation album with Willie Nelson.
The Argyles have headlined over 1,000 shows including national conventions, corporate and private functions, and local Austin showcases. They've opened for artists such as Lee Greenwood, The Producers, the Fabulous Thunderbirds, and the Bus Boys. Bryan has earned degrees in Electrical Engineering, and Radio, Television & Film, both from the University of Texas at Austin.
In his 20+ years of professional performance, Johnny Big has played virtually every style of popular music. From rock to country, funk to jazz, blues to tejano, Johnny has performed with a variety of musicians on stages all over the world.
With acts ranging from local (DysFunkshun Junkshun, Daniel Link, London Calling, and the Argyles) tonational (Ted Nugent, Billy Idol, Bo Diddley), Johnny has applied his proficiency on 6-string bass, lead and backing vocals,nd a variety of other instruments including guitar, drums and percussion, keyboards, and saxophone, a to create exciting and complimentary parts to the songs and a dynamic stage presence.
Piano Player extraordinaire... Alex Felen began studying classical piano at the age of 4. 
He continued all through his school years culminating with his acceptance to the Interlochen Arts Academy in Michigan for the summer between his junior and senior years in high school. 
Unfortunately, Alex started playing professionally  at the age of 14 with a touring Tejano act and this lead to his desire to be a world famous touring musician.  Little did he realize that it is hard to make rent and pay bills and support a millionaire life style on about $75 a night…stay in school kids. Alex now lives in Austin and throws it down with the Argyles as well as performing with his own group Clusterfunk. 
He is an accomplished, soulful singer, frontman and songwriter as evidenced by Clusterfunk's acclaimed CD "Songs From The Satchel,"that Bryan Anderton helped produce and master at his Lava Studios. His rich musical background has become a great asset to The Argyles' performances.
Alex also loves sitting in and jamming with anyone who will invite him on stage.  Again kids…stay in school.
At age 11, Brad Bradburn began his first instrument as a percussionist in the Edgar Martin Elementary Brass Band in the city Lafayette Louisiana.  
As his love for music progressed, other studies included guitar, piano, choir and finally bass guitar in 1993 after moving to Houston Texas.  
It was the following year (1994)  Bradburn made his first debut on bass with the ARGYLES.  In 1996 Brad went on to study Bass Performance at The Musicians Institute in Los Angeles, CA. 
Returning to Texas in 1997, Brad rejoined the ARGYLES in 1998not only as a bass player but also lending a hand with vocals and rhythm guitar.  
 
J.J. Usher knew from a very young age what his calling could be. As young as 3 years old he was wowing friends and family with his abilility to sing exactly what he heard on the radio. J.J. joined the world reknowned Houston Children's Chorus at the age of 7. He sang his first solo at the age of 8 in front of over two thousand people at Wortham Hall. In his 5 year stint with the choir, J.J. soloed for thousands of people including former President George Herbert Bush. Then puberty came and his high voice was gone,only to return later in life. But his passion formusic was not.
He picked up guitar at the age of 15and began to teach himself how to play. As a teenager, J.J. had his run-ins from time to time, but all in all he was the typical football, baseball, and choir kid. He jokes that he used to have to sing the national anthem in his football uniform then go outand try to knock someone's head off in the game.
J.J. attended Belmont University in Nashville, TN majoring in Music Business. This degree allowed him to learn the ins and outs of the recording industry from a behind the scenes point of view.
 
He interned at Epic Records, Mercury Records, Hamstein Cumberl and Publishing, and Web IV Music. J.J. wrote musicsecretly for a good 3 years in college.
Finally in his senior year he played his first show of original music to rave reviews from friends and family...they of course were biased but it gave J.J. confidence to continue.
J.J. won first prize in The Gibson Guitar Songwriting Contest 1999 with a song called "Bury Me."
Eventually J.J. started a band called LOWER LEVEL. Lower Level toured in over 25 states and played for thousands of people in their 4 years of existence, including being featured in ROLLING STONE MAGAZINE. In 2003 Lower Level broke up. J.J. was at a crossroads with music. He could have either started a different career or continue doing the same old stuff. He decided to compromise and just take a break. Something happened during this break however.He met Bryan Anderton, by pure chance, and was asked to join The Argyles as the lead singer. J.J. was in!!!
For the last two and a half years J.J. has fronted The Argyles while at the same time pursuing his original music. J.J. has played over 1200 shows in the past 8 years. He has shared the stage with Nappy Roots, Coolio, Cotton Mouth Kings, and will be playing with Bubba Sparx in Colorado this January for the LIFESTYLES SKI TRIP
.J.J. truly puts his "everything" in to his performances, creating a fan base across the country.
Currently J.J. has some of Austin's best musicians backing him on stage in The Argyles and he couldn't be happier to have them.
SONG LIST
POP
Brown Eyed Girl  –  Van Morrison
Can't Help Falling In Love  –  Elvis Presley
Can't Take My Eyes Off You  –  Franki Valli
Cherry Cherry  –  Neil Diamond
Daughter  –  Loudon Wainwright III
Domino  –  Van Morrison
Happy  –  Pharrell Williams
How Can You Mend A Broken Heart  –  Bee Gees
How Deep Is Your Love  –  Bee Gees
In My Life  –  The Beatles
Kiss  –  Prince
Margaritaville  –  Jimmy Buffett
Moondance  –  Van Morrison
Over The Rainbow  –  Judy Garland
Shake Your Body (Down To The Ground)  –  The Jacksons
Sleepwalk  –  Santo & Johnny
Something  –  The Beatles
Sweet Caroline  –  Neil Diamond
Sweet Pea  –  Amos Lee
Take On Me  –  A-ha
To Love Somebody  –  Bee Gees
What I Like About You  –  The Romantics
Working Day And Night  –  Michael Jackson
REGGAE
Let It Be (Reggae) –  The Beatles
No Woman, No Cry  –  Bob Marley & The Wailers
Red Red Wine  –  UB40 / Neil Diamond
Stir It Up  –  Bob Marley & The Wailers
Waiting In Vain  –  Bob Marley & The Wailers
BLUES
Pride And Joy  –  Stevie Ray Vaughan
The House Is Rockin'  –  Stevie Ray Vaughan
JAZZ / STANDARDS
As Time Goes By  –  Frank Sinatra
Cantaloupe Island  –  Herbie Hancock
Fly Me To The Moon (In Other Words)  –  Frank Sinatra
It Had To Be You  –  Frank Sinatra
L-O-V-E  –  Nat King Cole
Take Five  –  The Dave Brubeck Quartet
The Way You Look Tonight  –  Frank Sinatra
Unforgettable  –  Nat King Cole
What A Wonderful World  –  Louis Armstrong
R&B
Ain't No Sunshine  –  Bill Withers
Ain't Too Proud To Beg  –  The Temptations
At Last  –  Etta James
Cut The Cake  –  Average White Band
Don't You Worry 'Bout A Thing  –  Stevie Wonder
Easy  –  The Commodores
(Every Time I Turn Around) Back In Love Again  –  L.T.D.
For Once In My Life  –  Stevie Wonder
Forget You  –  CeeLo Green
Givin' It Up For Your Love  –  Delbert McClinton
Hard To Handle  –  Otis Redding
Heard It Through The Grapevine  –  Marvin Gaye
Hold On, I'm Comin'  –  Sam & Dave
I Only Have Eyes For You  –  The Flamingos
I Wish  –  Stevie Wonder
If You Don't Know Me By Now  –  Harold Melvin & The Blue Notes
In The Midnight Hour  –  Wilson Pickett
Isn't She Lovely  –  Stevie Wonder
Just My Imagination (Running Away With Me)  –  The Temptations
Let's Get It On  –  Marvin Gaye
Let's Stay Together  –  Al Green
Mustang Sally  –  Wilson Pickett
My Girl  –  The Temptations
Oh Girl  –  The Chi-Lites
Pick Up The Pieces  –  Average White Band
Right Place Wrong Time  –  Dr. John
Sh-Boom  –  The Chords
Signed, Sealed, Delivered I'm Yours  –  Stevie Wonder
Sir Duke  –  Stevie Wonder
(Sittin' On) The Dock Of The Bay  –  Otis Redding
Stand By Me  –  Ben E. King
Superstition  –  Stevie Wonder
The Tracks Of My Tears  –  Smokey Robinson & The Miracles
Unchained Melody  –  The Righteous Brothers
Use Me  –  Bill Withers
What's Going On  –  Marvin Gaye
Who's That Lady  –  The Isley Brothers
COUNTRY
A Better Man  –  Clint Black
Amarillo By Morning  –  George Strait
Guitars, Cadillacs  –  Dwight Yoakam
Honky Tonk Man  –  Dwight Yoakam
My Wish  –  Rascal Flatts
Pop A Top  –  Alan Jackson
Rose Colored Glasses  –  John Conlee
The Fireman  –  George Strait
The Race Is On  –  George Jones
The Tennessee Waltz  –  Redd Stewart and Pee Wee King
Waltz Across Texas  –  Ernest Tubb
DISCO
Get Down Tonight  –  KC And The Sunshine Band
Get Lucky  –  Daft Punk
Good Times  –  Chic
I'm Your Boogie Man  –  KC And The Sunshine Band
That's The Way (I Like It)  –  KC And The Sunshine Band
Treasure  –  Bruno Mars
FUNK
Brick House  –  The Commodores
Fire  –  The Ohio Players
Get Up Offa That Thing  –  James Brown
Get Up (I Feel Like Being A) Sex Machine  –  James Brown
Give It To Me Baby  –  Rick James
I Got You (I Feel Good)  –  James Brown
It's Your Thing  –  The Isley Brothers
Let's Groove  –  Earth, Wind & Fire
Love Rollercoaster  –  Ohio Players
Papa's Got A Brand New Bag  –  James Brown
Play That Funky Music  –  Wild Cherry
September  –  Earth, Wind & Fire
Shining Star  –  Earth, Wind & Fire
UpTown Funk!  –  Mark Ronson Featuring Bruno Mars
HIP HOP
Hey Ya!  –  OutKast
Rapper's Delight  – Sugarhill Gang
The Way You Move  –  OutKast
ROCK
All Right Now  –  Free
Cheap Sunglasses  –  ZZ Top
Crazy Little Thing Called Love  –  Queen
Down On The Corner  –  Creedence Clearwater Revival
Honky Tonk Women  –  The Rolling Stones
Jumpin' Jack Flash  –  The Rolling Stones
La Grange  –  ZZ Top
Start Me Up  –  The Rolling Stones
Sweet Emotion  –  Aerosmith
Walk This Way  –  Aerosmith
Wonderful Tonight  –  Eric Clapton
You Are The Best Thing  –  Ray LaMontagne
You Shook Me All Night Long  –  AC/DC
LATIN
Oye Como Va  –  Tito Puente
Tarantula  –  Bob Schneider
The Girl From Ipanema (Bossa Nova)  –  Antonio Carlos Jobim
brown eyed girl by The Argyles
unforgettable by The Argyles
funky music by The Argyles
ain't too proud by The Argyles
hold on, i'm comin' by The Argyles
dock of the bay by The Argyles
proud mary by The Argyles