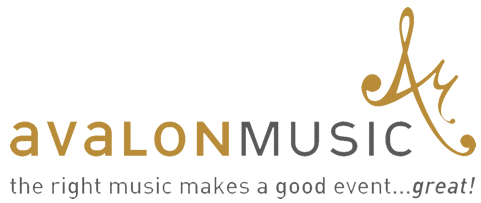 713.529.2672
Highway 59
Biography
 
HIGHWAY 59 BAND & ENTERTAINMENT
 
Houston's #1 Audience Request Band!
THE YOU PICK IT! WE PLAY IT TOUR!
 
Highway 59 band plays Current Country, Southern Rock, Oldies,
Classic Country, Classic Rock. We are not Variety Band but an Audience
Request Band! We are 8 talented musicians who can play 200 + songs on request!
You can hire the band from a Solo Act to a full band of 8! Mix and Match the musical line up that fits your venue event as well the songs you want heard! Depending on the budget of the event you can finally customize How Many Musicians you need and Choose from the 200 + song catalog of songs YOU Want TO HEAR!
 
Highway 59 the ONLY band in Texas who can perform 200 + songs on Demand!
 
The Band:
Patrik Workman: Rhythm Guitar / Vocals
 
Donald Payne: Percussion /Drummer
 
Nick Matzke: Lead Guitar
 
Rick Jackson: Bass Guitar
 
Kevin Bull: Lead Guitar
 
Alan Richards: Lead Guitar
 
John G.: Pedal Steel
 
Missy Brown: Female Vocals
 
We also have a Female Vocalist, Pedal Steel and 3 Lead Guitarist Electric Rhythm Guitar also Available!
 
·       BOOK US AS A :
·        SOLO, DUO, TRIO, QUARTET, 5, 6 7, OR A FULL BAND OF 8!
HIGHWAY 59 IS HOUSTON'S #1 AUDIENCE REQUEST BAND!
THE HUMAN JUKE BOX BAND!
 
    HIGHWAY
        
 
       THE YOU PICK IT!
       WE PLAY IT TOUR!
        
 
              FULL BAND
A DIFFERENT WORLD             Bucky Covington
AGAINST THE WIND                     Bob Seger
AIN'T THAT LONELY YET          Dwight Yoakam
ALCOHOL                               Brad Paisley
ALL MY EXS LIVE IN TEXAS          George Strait
ALMOST HOME                       Craig Morgan
AMARILLO BY MORNING            George Strait
ANYMORE                               Travis Tritt
ANYTHING BUT MINE               Kenny Chesney
BACK HOME                       Patrik Workman
BAD THINGS                            Jace Everett
BEFORE NEXT TEARDROP FALLS Freddy Fender
BETTER CLASS OF LOSERS          Randy Travis
BETTER MAN                            Clint Black
BLUE EYES CRYING                   Willie Nelson
BLUES MAN                            Alan Jackson
BOOT SCOOTIN BOOGIE           Brooks & Dunn
BRAND NEW MAN                   Brooks & Dunn
BRING IT ON HOME TO ME          Mickey Gilley
BROKEN HEARTSVILLE                Joe Nichols
BROWN EYED GIRL                  Van Morrison
CAN'T YOU SEE                    Marshall Tucker
CHECK YES OR NO                   George Strait
COCAINE                               Eric Clapton
COME MONDAY                       Jimmy Buffet
COVER OF THE ROLLIN STONE          Dr Hook
DAYTIME FRIENDS                   Kenny Rogers
DEEP IN THE WEST                   Shake Russell
DOES FORT WORTH                   George Strait
DON'T CLOSE YOUR EYES           Keith Whitley
DON'T TOUCH MY WILLIE           Kevin Fowler
DUKES OF HAZZARD              Waylon Jennings
EASY COME EASY GO                 George Strait
EMPTY GLASS                        Gary Stewart
EVERYWHERE                         Tim McGraw
FAMILY TRADITION              Hank Williams Jr
FIRE I CAN'T PUT OUT                George Strait
FLOWERS ON THE WALL           Eric Heatherly
FOLSOM PRISON                       Johnny Cash
FOOLED AROUND FELL IN LOVE     Elvin Bishop
FOOL HEARTED MEMORY           George Strait
FORE SHE WAS MAMA                 Clay Walker
FREEBIRD                           Lynyrd Skynyrd
FRIENDS IN LOW PLACES            Garth Brooks
GHOST RIDERS IN THE SKY          Johnny Cash
GOODBYE TIME                       Blake Shelton
GOOD DIRECTIONS                Billy Currington
GOOD HEARTED WOMAN        Waylon Jennings
HAVE EVER SEEN RAIN      Creedence Clearwater
HAVE I TOLD YOU LATELY           Rod Stewart
HIGH COST OF LIVING              Jamey Johnson
HOTEL CALIFORNIA                         Eagles
HOUSTON                               Larry Gatlin
HOW FOREVER FEELS              Kenny Chesney
I AIN'T DRIKING ANYMORE         Kevin Fowler
I AIN'T LIVING LONG             Waylon Jennings
I HATE EVERYTHING                 George Strait
I'M SO LONESOME                 Hank William Sr
IN COLOR                            Jamey Johnson
IN THE AIR TONIGHT                   Phil Collins
IN THE ARMS OF THE ANGELS   Sarah Mclauchin
I SANG DIXIE                        Dwight Yoakam
I SURE CAN SMELL THE RAIN          Blackhawk
I THINK STAY HERE DRINK        Merle Haggard
IT MUST BE LOVE                     Alan Jackson
IT'S FIVE OCLOCK SOMEWHERE    Alan Jackson
I WANT YOU TO WANT ME            Cheap Trick
JAMBALAYA                      Hank Williams Sr
JOHNNY B GOODE                     Chuck Berry
JUST CALL ME LONESOME          Radney Foster
KANSAS CITY                           Fats Domino
KARAOKE COWBOY               Patrik Workman
KEEP HANDS TO YOUR SELF     Georgia Satellites
KICK MY ASS                             Big & Rich
KNOCKING ON HEAVENS DOOR      Eric Clapton
LA GRANGE                                  ZZ Top
LEAD ME INTO TEMPTATION Workman/Jackson
LIFE AIN'T ALWAYS BEAUTIFUL      Gary Allan
LIVING THE DREAM               Patrik Workman
LODI                           Creedence Clearwater
LONELY TOWN                    Patrik Workman
LOOKING FOR LOVE                    Johnny Lee
LOOSE, LOUD & CRAZY              Kevin Fowler
LOST AND FOUND                   Brooks & Dunn
LUCKENBACH TEXAS             Waylon Jennings
LYIN EYES                                    Eagles
MAMA TRIED                        Merle Haggard
MARGARITAVILLE                   Jimmy Buffet
MARRY FOR MONEY                  Trace Adkins
MIDNIGHT RIDER                 Allman Brothers
MUCH TO YOUNG                     Garth Brooks
MY HOMETOWN                    Charlie Robison
MY NEXT BROKEN HEART         Brooks & Dunn
NEON MOON                         Brooks & Dunn
NO SHIRT NO SHOES              Kenny Chesney
NOT A MOMENT TO SOON            Tim McGraw
OCEAN FRONT PROPERTY           George Strait
OLD HABITS                      Hank Williams Jr
ON THE ROAD AGAIN                 Willie Nelson
OUT LAST NIGHT                    Kenny Chesney
PAINT ME A BIRMINGHAM        Tracy Lawrence
PANCHO AND LEFTY                  Willie Nelson
PEACEFUL EASY FEELING                  Eagles
PEOPLE ARE CRAZY               Billy Currington
RAMBLIN MAN                     Allman Brothers
RIDING THE STORM OUT        REO Speedwagon
RIGHT WHERE I NEEDED TO BE       Gary Allan
ROLL WITH THE CHANGES      REO Speedwagon
SHOULD HAVE BEEN A COWBOY      Toby Keith
SHOW THEM TO ME             Rodney Carrington
SILVER WINGS                       Merle Haggard
SIMPLE MAN                        Lynyrd Skynyrd
SINCE I DON'T HAVE YOU                Skyliners
SIX DAYS ON THE ROAD               Dave Dudley
SONG FOR ASHLEY                Patrik Workman
STAND BY ME                            Ben E King
STARS ON THE WATER               George Strait
STILL MAKE CHEYENNE             George Strait
SWEET HOME ALABAMA          Lynyrd Skynyrd
TAKE IT EASY                                Eagles
TAKE IT TO THE LIMIT                      Eagles
TAKE ME OUT TO THE DANCEHALL    Pat Green
TEQUILA MAKES CLOTHES FALL     Joe Nichols
THAT AIN'T NO WAY TO GO      Brooks & Dunn
THAT AWFUL DAY              Rodney Carrington
THAT'S THE WAY LOVE GOES     Merle Haggard
THE CHAIR                             George Strait
THE DANCE                            Garth Brooks
THE FIREMAN                         George Strait
THE RUN                            Patrik Workman
THINGS FIXIN TO GET REAL GOOD  Deryl Dodd
THOUSAND MILES                  Dwight Yoakam
THREE CHORDS, BAD MEMORY    Jackson/Kirby
THUNDER ROLLS                     Garth Brooks
TICKS                                   Brad Paisley
TIME FOR ME TO FLY            REO Speedwagon
TIME MARCHES ON                Tracy Lawrence
TODAY I STARTED LOVING YOU   Merle Haggard
TO MAKE YOU FEEL MY LOVE      Garth Brooks
TRASHY WOMEN              Confederate Railroad
TROUBADOUR                         George Strait
TUESDAYS GONE                   Lynyrd Skynyrd
TULSA TIME                           Don Williams
TURN THE PAGE                         Bob Seger
TWO PINA COLADA'S                 Garth Brooks
UNCHAINED MELODY          Righteous Brothers
VOLCANO                              Jimmy Buffet
WAVE ON WAVE                          Pat Green
WHAT I CAME HERE FOR         Patrik Workman
WHEN YOU SAY NOTHING           Keith Whitley
WHO WILL STOP RAIN       Creedence Clearwater
WHY DON'T WE GET DRUNK        Jimmy Buffet
WONDERFUL TONIGHT              Eric Clapton
WRAPPED                              George Strait
YOU CAN FIND ME HERE          Patrik Workman
YOU BELONG TO ME                    Life House
YOU NEVER CALLED ME          David Allen Coe
YOUR CHEATING HEART        Hank Williams Sr
 
                  DUET'S
ALL I DO IS DREAM                Everley Brothers
BAD GOODBYE                           Clint Black
BLUE EYES CRYING                   Willie Nelson
COWBOYS DON'T CRY            Brooks and Dunn
I TOLD YOU SO                        Randy Travis
IN THE ARMS OF THE ANGELS   Sarah Mclauchin
TODAY I STARTED LOVING YOU   Merle Haggard
SILVER WINGS                       Merle Haggard
WALKING AFTER MIDNIGHT           Patsy Cline
WHEN YOU SAY NOTHING           Keith Whitley
WHISKEY LULLABY                   Brad Paisley
YOUR CHEATING HEART        Hank Williams Sr
 
         FEMALE VOCAL'S
BLUE EYES CRYING                   Willie Nelson
CAN'T EVEN GET THE BULES      Reba McEntire
COLD DAY IN JULY                    Dixie Chicks
GEORGIA ON MY MIND                Ray Charles
IN THE ARMS OF THE ANGELS   Sarah Mclauchin
LAST CALL                          Leann Womack
MY BABY LOVE'S ME             Martina McBride
REAL FINE PLACE TO START           Sara Evans
SILVER WINGS                       Merle Haggard
SINCE I DON'T HAVE YOU                Skyliners
STAND BY ME                            Ben E King
STAY                                     Sugar Land
STRAWBERRY WINE                 Deanna Carter
SUDS IN THE BUCKET                   Sara Evans
TAKE IT TO THE LIMIT                      Eagles
TODAY I STARTED LOVING YOU   Merle Haggard
WALKING AFTER MIDNIGHT           Patsy Cline
WHEN YOU SAY NOTHING           Keith Whitley
YOUR CHEATING HEART        Hank Williams Sr
 
 
           ACOUSTIC SOLO'S
ANYTHING GOES                     Randy Houser
CAN'T HELP FALLING IN LOVE      Elvis Presley
COME MONDAY                       Jimmy Buffet
DESPERADO                                   Eagles
FISHING SONG                          Brad Paisley
GEORGIA ON MY MIND                Ray Charles
IF TOMORROW NEVER COMES      Garth Brooks
I'M STILL A GUY                       Brad Paisley
IN THE ARMS OF THE ANGELS   Sarah Mclauchin
KODACHROME                          Paul Simon
LOVE ME                                 Colin Raye
PAINT ME A BIRMINGHAM        Tracy Lawrence
PLEASE COME TO BOSTON           Dave Loggins
SILVER WINGS                       Merle Haggard
SINCE I FELL FOR YOU               Lenny Welch
SONG FOR ASHLEY                Patrik Workman
SONG FOR LIFE                        Alan Jackson
STARS ON THE WATER               George Strait
SUSANS SONG                      Patrik Workman
TAKE THE LONGWAY HOME       John Schneider
TALK ME OUT OF TAMPA               Joe Nichols
THE CHILL OF AN EARLY FALL     George Strait
TODAY I STARTED LOVING YOU   Merle Haggard
TO MAKE YOU FEEL MY LOVE      Garth Brooks
UNANSWERED PRAYERS             Garth Brooks
WHAT I CAME HERE FOR         Patrik Workman
WHEN YOU SAY NOTHING           Keith Whitley
WHISKEY LULLABY                   Brad Paisley
WILD FIRE                  Michael Martin Murphy
YOU BELONG TO ME                    Life House
YOUR CHEATING HEART        Hank Williams Sr