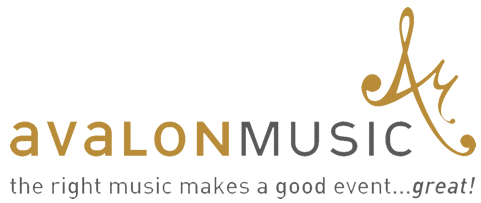 713.529.2672
The Lucky Strikes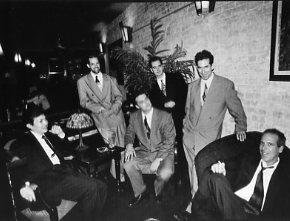 Biography
Craig Marshall is the founder and leader of The Lucky Strikes. Originally from upstate New York, he moved to Austin in 1991 to pursue a full time career in music. He has written and performed in many musical styles but has focused mainly on jazz and swing for the last ten years. He doubles as the vocalist and guitar player, but also has the roll of songwriter for the band's original material. Craig enjoys the challenge and satisfaction of writing and playing new songs that are in the style of the classic pop standards yet still sound fresh to today's listeners. Craig has just released a new solo album titled "Popular Crimes." You can find out more information here.
Milan Moorman hails from Portland, Oregon. Milan is the original "horn section" for the band playing trumpet in the early days when we performed as a quartet or trio. Most of our catchy horn arrangements are based on his solo work from that time.
Freddie Mendoza, a native of San Antonio, Texas, has been recognized by many as Austin's top call trombonist, and has been a fixture in the local Austin music scene since 1987. Freddie has performed with many of the most recognized musicians in jazz. This impressive list includes such legends as Dizzy Gillespie, Wynton Marsalis, Clark Terry, Frank Foster, Bill Watrous, Rob McConnell, Bob Mintzer and Harry Connick, Jr. Freddie is consistently recognized by the Clarksville/West-End Artist's/Critics Poll as "Best Trombone Player in Austin" and "Best Arranger in Austin." In addition to his accomplishments as a performer, Freddie has achieved tremendous heights in the field of education. His skills as an educator have led to his most recent appointment as Director of Jazz Studies at Southwest Texas State University in San Marcos.
 
Brian Copeland is the Bassist. Bio coming soon!
 
John "Salty" Salmon may be the newest and youngest member of the band, but he swings like a seasoned pro on the drums. His fiery playing brings a big band feel and sound to this quintet. Salty has crafted his sense of swing with such Austin acts as The Jazz Pharaohs and the Asylum Street Spankers.
Standards
A Foggy Day
A Nightingale Sang In Berkeley Square
All Of Me
Almost Like Being In Love
As Time Goes By
Baby Won't You Please Come Home
Beyond The Sea
Blue Moon
Bye Bye Blues
Can't Take That Away From Me
Come Fly With Me
Dancing In The Dark
Devil And The Deep Blue Sea
Do Nothing Till You Hear From Me
Don't Blame Me
Don't Get Around Much Anymore
Easy To Love
Embraceable You
Fly Me To The Moon
For Sentimental Reasons
How High The Moon
How Little We Know
I Can't Give You Anything
I Could Write A Book
I Get A Kick Out Of You
I Remember You
I Thought About You
I Will Not Let You Go
I Wonder Who's Kissing Her Now
I'm Lost
I've Got A Crush On You
I've Got The World On A String
Imagination
It Happened In Monterey
It Had To Be You
Just Friends
Just One Of Those Things
Just You Just Me
Lady Is A Tramp
Let's Fall In Love
Mack The Knife
Mood Indigo
Moonlight In Vermont
My Funny Valentine
My Secret Love
Nice And Easy
Night And Day
Our Love Is Here To Stay
Out Of Nowhere
Over The Rainbow
Paper Moon
Pennies From Heaven
Poinciana
Route 66
Satin Doll
Shoo Shoo Baby
Somebody Loves Me
Someone To Watch Over Me
Sposin'
Stompin' At The Savoy
Summer Wind
Sunny Side Of The Street
Sweet Lorraine
S'wonderful
Take The A Train
Taking A Chance On Love
Tangerine
Tenderly
That's All
The Nearness of You
The Song Is You
The Very Thought Of You
The Way You Look Tonight
This Can't Be Love
Too Marvelous For Words
Unforgettable
What Can I Say After I Say I'm Sorry
What Is This Thing Called Love
What'll I Do
When I Take My Sugar To Tea
Where Or When
Witchcraft
You Brought A New Kind Of Love
You Do Something To Me
You Make Me Feel So Young
Young At Heart
 
Originals
All I Do
Baby That's How It's Done
Believe It To
Chit Chat
Could It Be
Days Gone By
Every Time I Look At You
From Red To Blue
How Can I Let You Know
I Can't Sleep
I Don't Believe a Word
I'd Like To Get To Know You
If It Were All Up To Me
If You Could Be With Me
Is This Happening
It's a Beautiful Thing
It's Been Awhile
Jake's Jive
Just Lucky That Way
Learn To Dance
Let's Make The Rounds
My Favorite Show
Not Pretend
Once Before
One At A Time
One More Thing
Running 'Round
Someone Else's Dream
Springtime In Central Park
Straight To You
Swing Let's Swing
That Someone Is You
The Lonely Goodbye
The Lucky Bounce
There Will Come A Time
Things Are Looking Up
This Little Song
'Till We Meet Again
Time Flies
Two Of A Kind
Wait For The Moon
When You Are Near
When You'll Be Mine
Why Not Fall In Love
You Give Me Everything
You Made This House A Home
 
 
Lucky Strikes Demo 2 by Lucky Strikes
Lucky Strikes Demo 3 by Lucky Strikes
Lucky Strikes Demo 1 by Lucky Strikes