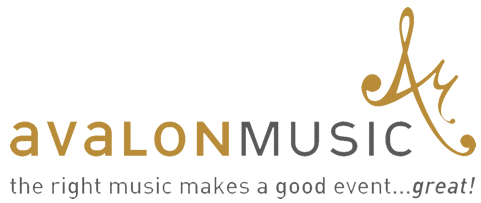 713.529.2672
The NiteBeat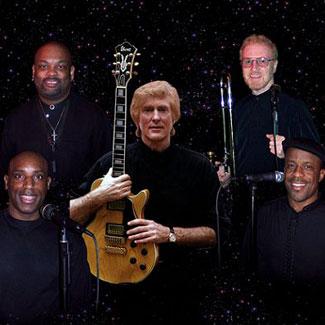 Biography
The NiteBeat is a first class, high energy, variety band that has been providing outstanding musical entertainment for company and private parties, special functions, wedding receptions, and nightclub engagements. Formerly the Sunshine Festival, this band has performed in leading country clubs, hotels, auditoriums and private homes in the Greater Houston area as well as throughout Texas. The NiteBeat provides it's audiences with the best of Top 40, Rhythm & Blues, Country, 50's - 80's music, Mo-Town Classics, Latin Tunes, Broadway Show Tunes, and Big Band era music. The band also provides music entertainment for Christmas Parties, Debutante Parties, Awards Banquets, Bar/Bat Mitzvahs and Weddings, playing the appropriate traditional selections. The NiteBeat is composed of unique and professional musicians who are not only outstanding and impressive soloists, but who work together, striving for the highest standards of musical performance and rapport with their audience. The NiteBeat is happy to provide client consultation for any occasion. Only you can determine what is best for your individual entertainment needs. Together, we can make your night one that will surely be memorable. The NiteBeat is expandable from a four-piece combo to an eight-piece big band depending upon your needs.

Rock and Roll
All Night Long —Lionel Richie
All Shook Up—Elvis Presley
Baby Work Out—Jackie Wilson
Bad Leroy Brown —Jim Croce
Black Velvet—Alana Miles
Blue Monday—Fats Domino
Blueberry Hill—Fats Domino
Brick House—Commodores
Bring It On Home To Me—Sam Cook
Brown Eyed Girl—Van Morrison
Build Me Up Buttercup—The Foundations
Can't Get Enough of Your Love Babe—Barry White
Can't Take My Eyes Off of You—The Jersey Boys
California Girls—Beach Boys
Can't Help Myself—The Four Tops
Can't Buy Me Love—Beatles
Caribbean Queen—Billy Ocean
Celebration—Kool & the Gang
Change Gonna Come—Sam Cooke
Chantilly Lace—Big Bopper
Cold Shot—Stevie Ray Vaughn
Copacabana—Barry Manilow
Crackling Rose—Neil Diamond
Crossin' Over—Leroy Parnel
Dancing Queen—ABBA
Disco Inferno—The Trammps
Dock Of the Bay—Ottis Redding
Don't Be Cruel—Elvis Presley
Down On The Corner—CCR
Fire—The Ohio Players
For the Love of money—Temptations
Forever In Blue Jeans—Neil Diamond
Freeway of Love—Aretha Franklin
Get Back—Beatles
Get Down Tonight—K.C. & the Sunshine Bank
Gimme One Reason—Tracy Chapman
Give It To Me Baby—Rick James
Got my Whiskey—Mel Waiters
Great Balls of Fire—Jerry Lee Lewis
Green Onions—Booker T
Harlem Shuffle—Rollin Stones
Heard it Through the Grapevine—Marvin Gaye
Heart Of Rock And Roll—Huey Lewis
Hey Baby Qué Paso—Texas Tornados
Higher & Higher—Jackie Wilson
Hold On I'm Comin—Sam & Dave
Honky Tonk—Bill Doggett
Hotel California—The Eagles
How Sweet It Is—James Taylor
Hustle, The—V.McCoy
I Been Thinking About You—London Heat
I Can See Clearly Now—Jimmy Cliff
I Can't Get No Satisfaction—Rolling Stones
I Feel Good—James Brown
I Will Survive—Gloria Gaynor
I'm So Excited—Pointer Sisters
I'll Be Around—The Spinners
I'm the Only One—Melissa Etheridge
In the Midnight Hour—Wilson Pickett
It's Not Unusual—Tom Jones
I've Been Thinkin' About You—London Beat
Jailhouse Rock—Elvis Presley
Johnny B. Goode—Chuck Berry
Jump Jive & Wail—Louie Prima
Just A Gigolo—Louie Prima
Kansas City—W. Harrison
Knock On Wood—Eddie Floyd
Lady Marmalade—Pattie LaBelle
Let's Get It On—Marvin Gaye
Louie, Louie—The Kingsmen
 

Soul and Blues
Love Me Like A Man—Bonnie Raitt
Love Sneakin Up On Me—Bonnie Raitt
Love the One You're With—Stephen Stills
Mama Don't Dance—Loggins & Messina
Mathilda—Cookie & The Cupcakes
Memphis—Johnny Rivers
Montego Bay—Bobby Blum
Mony Mony—Tommy James
Moon Dance—Van Morrison
Mustang Sally – Wilson Pickett
My Babe—Righteous Brothers
My Girl—Temptations
Neither One Of Us—Gladys Knight
Never Gonna Give You Up—Barry White
Oh, What a Night—The Jersey Boys
Old Time Rock & Roll—Bob Seger
Play That Funky Music—Wild Cherry
Pay Me My Money Down—Bruce Springsteen
Pretty Woman—Roy Orbison
Pride & Joy—Stevie Ray Vaughn
Promised Land—Elvis Presley
Proud Mary—CCR
Proud Mary—Tina Turner
Real Man—Bonnie Raitt
Rescue Me—Fontana
Respect —Aretha Franklin
Rock & Roll Music—Chuck Berry
Rock Around the Clock—Bill Haley
Rock Me Baby—Tina Turner
Rockin' Pneumonia & Boogie Flu—Johnny Rivers
Sara Smile—Hall & Oats
Sea Cruise—Frankie Ford
Sea of Love—Honey Drippers
Sexual Healing—Marvin Gaye
Shake Your Booty —K.C. & the Sunshine Band
Share Your Love—Bobby Bland
Sharp Dressed Man—ZZ Top
She's a Lady—Tom Jones
Shout—Isley Brothers
Smoke Gets In Your Eyes—The Platters
Some Kind of Wonderful—Huey Lewis
Soul Man—Blues Brothers
South by Southwest—Delbert McClinton
Stagger Lee—Lloyd Price
Stand By Me—Ben E. King
Start Me Up—Rollin Stones
Still Of The Night—Five Satins
Superstition—Stevie Wonder
Suspicious Minds—Elvis Presley
Sweet Dreams—Eurythmics
Sweet Home Alabama—Lynard Skynard
Tequila—The Champs
This Will Be—Natalie Cole
Treat Her Right—Roy Head
TubeSnake Boogie—Z Z Top
Turn Back The Hands of Time—Tyrone Davis
Twist & Shout—Beatles
Twist, The—Chubby Checkers
Use Me Up—Bill Withers
Volcano—Jimmy Buffet
Wanderer, The—Dion
We Are Family—Sister Sledge
We're Havin A Party—Rod Steward
What's Goin' On—Marvin Gaye
When Somethin's Wrong W/My Baby—Sam & Dave
Whole Lotta Shakin—Jerry Lee Lewis
Wooley Bully—Sam the Sham
You Never Can Tell—Chuck Berry
You're Simply the Best—Tina Turner
 
 
 
 
Soft Pop
After the Loving—Englebert Humperdinck
Always & Forever—Heatwave
Always On My Mind—Willie Nelson
America—Neil Diamond
American Trilogy—Elvis Presley
At This Moment—Billy Vera
Beautiful In My Eyes—Joshua Kadison
Best of My Love—Eagles
Blue Bayou—Linda Ronstadt
Blueberry Hill—Fats Domino
Breaking Down Slow—Leroy Parnel
Bring It On Home—Sam Cooke
Butterfly Kisses—Bob Carlisle
Can You Feel the Love Tonight—Elton John
Can't Help Falling In Love With You—Elvis Presley
Can't Take My Eyes Off You—Frankie Valle
Chances Are—Johnny Mathis
Cherish—Kool & the Gang
Danny Boy—Ray Price
Deep River Woman—Lionel Ritchie
Desperado—Linda Ronstadt
Don't Know Why—Nora Jones
Forever In Bluejeans—Neil Diamond
Forever In Love—Kenny G
G-Bop—Kenny G.
Georgia on My Mind—Ray Charles
Goin' Out of My Head—Little Anthony
Have You Seen Her—The Chilites
Hello Again—Neil Diamond
Here and Now—Luther Vandross
Hey Jude—Beatles
Hooked On A Feelin—B.J. Thomas
House of the Rising Sun—Animals
I Can't Make You Love Me—Bonnie Raitt
I Just Called To Say I Love You—Stevie Wonder
I Just Can't Help Believin—B.J. Thomas
If You Don't Know Me By Now—Simply Red
I'll Always Love You—Taylor Dayne
I Wanna Be Around—Frank Sinatra
Just My Imagination—Temptations
Just the Way You Are—Billy Joel
Key Largo—B. Higgins
Lady In Red—R. Deburge
Last Date—Floyd Kramer
Lost In the Fifties—Ronnie Milsap
Love On the Rocks—Neil Diamond
Lying Eyes—Eagles
Mandy—Barry Manilow
Margaritaville—Jimmy Buffet

Easy Listening
My Way—Frank Sinatra
New Orleans Ladies—Louisiana LeRoux
Nikita—Elton John
Nobody Knows—Tony Rich
Oh Girl—Chilites
One, The—Elton John
Only You—The Platters
Piano Man—Billy Joel
Power of Love—Celine Dion
Red Red Wine—Neil Diamond
Rose, The—Bette Midler
Sad Songs—Elton John
Save The Last Dance For Me—The Drifters
Saving the Best For Last—Vanessa Williams
Scotch and Soda—Kingston Trio
Sea Of Love—Honey Drippers
September Morn—Neil Diamond
Since I Fell for You—Lenny Welch
Sleepwalk—Santo & Johnny
Someone Like You—Van Morrison
Sometimes When We Touch—Dan Hill
Songbird—Kenny G
Soul & Inspiration—Righteous Brothers
Stand By Me—Drifters
Still—Lionel Richey
Still Got the Blues Over You—Gary Morris
Stormy Monday Blues—Bobby Bland
Tell It Like It Is—Aaron Neville
That's Life—Frank Sinatra
Three Times A Lady—Lionel Richie
To Love Somebody—Michael Bolton
Tonight's the Night—Rod Stewart)
Unchained Melody—Righteous Brothers
Under The Boardwalk—The Drifters
Unforgettable—Nat & Natalie Cole
Wasted Days—Freddy Fender
Way We Were, The—Barbra Striesand
We've Got Tonight—Bob Seger
What A Wonderful World—Louis Armstrong
When A Man Loves A Woman—Michael Bolton
When I Fall In Love —Celine Dion
Wind Beneath My Wings—Bette Midler
Yesterdays Songs—Neil Diamond
You Are So Beautiful—Joe Cocker
You Are the Sun—Lionel Ritchie
You Look Wonderful Tonight—Eric Clapton
You're Making Me High—Toni Braxton
You're the Best Part of Me—Neil Diamond
You've Lost That Loving Feeling—Righteous Bros.
 
 
Country & Western
All My Ex's Live In Texas—George Strait
Always On My Mind—Willie Nelson
Amarillo By Morning—George Strait
Amazed—Lone Star
Baby's Gotten Good At Good-bye—George Strait
Big City—Merle Haggard
Blue Eyes Crying In the Rain—Willie Nelson
Boot Scootin'—Brooks & Dunn
Chair, The—George Strait
Chicken Dance, The—Traditional
Cotton Eyed Joe—Issac Sweat
Crazy—Patsy Cline
Dance, The—Garth Brooks
Don't Close Your Eyes—Keith Whitley
Drinking Champaign—George Strait
Elvira—Oakridge Boys
For The Good Times—Ray Price
From This Moment––Shania Twain
Funny How Times Slips Always—Willie Nelson
Hello Walls—Faron Young
Help Me Make It Through the Night—Sammie Smith
Here In The Real World—Alan Jackson
How Do I Live Without You?—Lee Ann Rhymes
I Cross My Heart—George Strait
I Fall To Pieces—Patsy Cline
I Feel Lucky—Mary Chapin Carpenter
I Swear—J.M. Montgomery
Inside Out—Lee Greenwood
Jambalaya—Hank Williams
Jolie Blonde—Isaac Sweat
Jukebox in My Mind—Alabama
Lonely Nights—Mickey Gilley
Looking For Love—Johnny Lee
Lucille—Kenny Rogers
Lying Eyes—Eagles
Making Memories Of Us—Keith Urban
Peaceful Easy Feeling—Eagles
Right Time Of The Night—Jennifer Warnes
Schottische—Traditional
Silver Wings—Merle Haggard
Tears In My Beer—Hank Williams Jr.
Trashy Women—Confederate Railroad
Tulsa Time—Don Williams
Walkin After Midnight—Patsy Cline
Waltz Across Texas—Earnest Tubb
Wave On Wave—Pat Green
When You Say Nothin' At All—Keith Whitley
You Had Me from Hello—Kenny Chesney
You Look So Good In Love—George Strait
You're Still the One––Shania Twain
 
 
Standards
After The Loving
Ain't That A Kick in the Head
Alley Cat
Anniversary Song
As Time Goes By
Bandstand Boogie
Beer Barrel Polka
Beer Barrel Polka/Under the Double Eagle
Begin the Beguine
Beyond the Sea
Blue Tango
Brazil
Bye Bye Blackbird
Charmaine
Cheek to Cheek
Cherry Pink & Apple Blossom White
Cry
Cry Me a River
Danny Boy
Do You Know What It Means To Miss New Orleans
East of the Sun and West of the Moon
Embraceable You
Everybody Loves Somebody Sometime
Fly Me to the Moon
Georgia On My Mind
 
Girl From Ipanema
Hava Nagila
I've Got the World on a String
I've Got You Under My Skin
I Left My Heart In San Francisco
In the Mood
It Had To Be You
Mack The Knife
Misty
More
New York, New York
Polka Medley
Ruby
Satin Doll
Spanish Eyes
Take Five
Take the A-Train
The Good Life
That's My Desire
Very Thought of You, The
Walking My Baby Back Home
Way You Look Tonight, The
Witchcraft
You Go to my Head
You Made Me Love You
When Irish Eyes Are Smiling

Latino
Adoro
Bailamos —Enrique Igleslias
Bailar Cumbia
Begin the Beguine
Black Magic Woman —Santana
Blue Bossa
Brazil
C'est Si Bon
Cuando Caliente El Sol
Desefinado
Everybody Salsa
Girl From Ipanema
Guantanamera
Hey Baby, ¿Qué Pasó?
I Need to Know—Mark Anthony
La Bamba
El Negro Jose
Livin' la Vida Loca—Ricky Martin
Macarena
Mambo #5 —Perez Prado
Mambo #5—Lou Bega
Mambo Mambo—Lou Bega
Mambo Swing—Voo Doo Daddies
Merengue
Never On Sunday
Oye Como Va —Santana
Smooth —Santana
Spanish Eyes
You Sang to Me—Mark Anthony
Yours
 
 

Show Tunes
New York, New York (New York, New York)
Cabaret (Cabaret)
Memories (Cats)
Sunrise Sunset (Fiddler On The Roof)
 
 

Wedding Songs
Always And Forever
Could I Have This Dance
Daddy's Little Girl
Have I Told You Lately
I Loved Her First
Making Memories of Us
I Swear
 
Truly
 
My Wish
Unchained Melody
We've Got Tonight
Way You Look Tonight, The
You Look Wonderful Tonight
Christmas Songs
Christmas Song, The
Feliz Navidad
O Holy Night
Have Yourself a Merry Little Xmas
White Christmas
Christmas Waltz, The

Party Group Dances
Boot Scootin' Boogie
Harlem Shuffle
Chicken Dance
Cotton Eyed Joe
 
Hokey Pokey
Schottisch
Cupid Shuffle
We Are Family
Y. M. C. A.