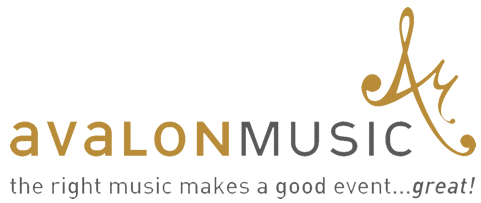 713.529.2672
Nobody's Fool
Biography
Nobody's Fool is Houston's private party and dance band. Available for private parties, dances, private functions, wedding receptions, Christmas parties, office parties. Whatever your requirements, let Nobody's Fool add the crowning touch to your party or event. Country, pop, rock, swing, Nobody's Fool covers it all. The level of musicianship is outstanding, their harmonies are dynamic, and the combined experience in performing provides for an unforgettable asset to any party or private function.
Country
Money In The Bank
Straight Tequila Night
Miles & Miles of Texas
Friends In Low Places
Much Too Young
The Dance
Two Of A Kind
Boot Scoot Boogie
Cool Drink Of Water
Neon Moon
Crazy
Walkin' After Midnight
Perfect Country Song
Roly Poly
Some Days You Gotta Dance
Should've Asked Her Faster
Just Call Me Lonesome
Liza Jane
One More Last Chance
What The Cowgirls Do
Carry On
Texas On My Mind
Chattahoochie
I Believe In Love
It Must Be Love
Mercury Blues
Third Rate Romance
Past The Point Of Rescue
Small Town Saturday Night
Alibis
Texas Tornado
Sold
Dust On The Bottle
Wrapped Around My Finger
Love Without Mercy
I Got Mexico
Bluest Eyes In Texas
I'll Still Be Loving You
Unchained Melody
Barlight
Ace In The Hole
Adalida
All My Exes Live In Texas
Amarillo By Morning
Check Yes Or No
I Cross My Heart
It Ain't Cool
The Chair
Write This Down
You're Something Special
Baby Likes To Rock It
Then What
Redneck Mother
When You Say Nothing At All
Hey, Good Lookin'
Jambalaya
No One Else On Earth
Tell Me Why
Seven Year Ache
Fast As You
Guitars, Cadillacs

Instrumental
Last Date
Chicken Dance
Cotton Eyed Joe
Schottische
Cajun / Zydeco
Hey Pocky Way
Iko Iko
Mardi Gras Mambo
Second Line
 
Brown Eyed Girl by Nobody's Fool
Dancin' in the streets by Nobodys Fool
Little Duece Coupe by "Nobody's Fool"
Funky Music by "Nobody's Fool"
House Is a' Rockin' by "Nobody's Fool"
Miles & Miles by "Nobody's Fool"
Smooth by "Nobody's Fool"
That's The Way by "Nobody's Fool"
Wrapped Around by "Nobody's Fool"
Some Days You Gotta Dance by Nobody's Fool
Boot Scoot by "Nobody's Fool"