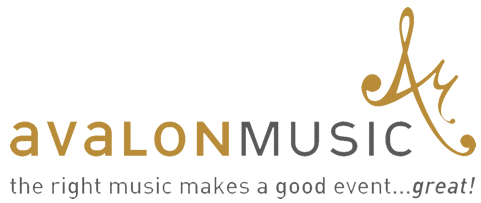 713.529.2672
Tianna Hall Jazz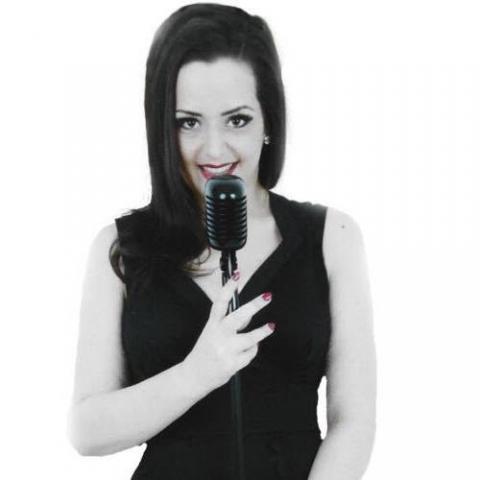 Biography
Youtube videos! YouTube.com/tiannahall. Tianna Hall is a 35 year old five time Grammy © recognized vocalist based in Houston, Texas. She attended the University of Houston where she majored in Vocal Performance and worked professionally in regional musical theater and opera for many years before focusing her craft on vocal jazz.
She was mentored by composer, arranger and jazz pianist Paul English who helped her begin her career in jazz in 2004. She then quickly became and continues to be Houston's busiest & most sought after jazz vocalist.
Past performance venues include Minute Maid Park for the Houston Astros, Robertson Stadium for the Houston Dynamo, Jones Hall for the Progressive Forum's presentation of both Garrison Keillor & Frank Rich, Hobby Center for the Performing Arts' Theater District Open House Presentation for the City of Houston, two appearances on the late night Houston Television Variety show for the arts The After Party with Ernie Manouse andtwo appearences with commentator Eric Ladau on KUHF's 88.7 FM (Houston's NPR affiliate). Tianna also works as one of the region's busiest studio session vocalists in every genre for many professional Houston Recording Studios.
She is currently playing regularly at Sambuca Jazz Cafe, The Corkscrew, Kirby's & Cezanne. She has also had steady performance engagements at Vic & Anthony's, The Rainbow Lodge, Solea, The Downing Street Pub, Hotel Sorella, Bistro Alex, The Boom Boom Room, Timpano, The Magnolia Hotel, Ouisie's Table, Eddie V's, Tommy's, Louie's, O'Rourke's, The Tasting Room - River Oaks, The Tasting Room - Uptown Park, Hotel Icon & Hotel Zaza.
Her vocals are influenced by artists of many genres including but not limited to Tony Bennett, Jane Monheit, Michael Buble, Nancy LaMott, Ella Fitzgerald, Eva Cassidy, Kurt Elling, Sarah Vaughan, KD Lang, Karen Carpenter, Anne Murry & Nat King Cole along with countless others.
Tianna has 6 recordings under her belt: 2007's - Tianna Hall & The Mexico City Jazz Trio - Lost In The Stars, 2010's - Tianna Hall & Danny McKnight - Ballads & Bossas & her 3rd album released on Blue Bamboo Music in 2011 - Tianna Hall - Never Let Me Go, her 4th album, Two For The Road (another collaboration with the Mexico City Jazz Trio) released in August of 2012 & a holiday album with Guitarist Chris Cortez titled Noel, released in November of 2013 & her latest album, Hit Me With A Hot Note released in April of 2015. Tianna Hall is a voting member of The Recording Academy (The Grammy's ©) and is actively involved in the jazz and recording artist communities.
Tianna is living the good life with her husband, Matt, their toddler boy Lex and their baby girl Evie in her hometown of Houston, Texas where she is passionately involved as an ally in both the Autism & LGBTQ communities. She has recently undergone a massive weight loss of 154 pounds following Roux-en-Y Gastric Bypass surgery with Dr. Garth Davis on April 28th of 2014 & is now a practicing ovo-lacto vegetarian and pilates enthusiast! She is featured on Bravo's reality show "Married to Medicine" documenting her reconstructive surgery post massive weight loss with plastic surgeon Dr. Erika Sato & Dr. Sean Boutros
  Tianna Hall's Jazz Songlist 

A Fine Romance
"A" Train
Ain't Misbehavin'
Air Mail Special
Alfie
All By Myself
All of Me
All of You
All or Nothing At All
All the Things You Are
All The Way
All Too Soon
Almost Like Being in Love
Alone Together
Alright, Okay, You Win
Always
Always On My Mind
Always True To You
Am I Blue
And the Angels Sing
Angel Eyes
Anything Goes
April in Paris
Around Midnight
As Long As He Needs Me
As Time Goes By
At Last
Auld Lang Syne
A-Tisket, A-Tasket
Autumn in New York
Autumn Leaves (Les Feuilles Mortes)
Baby Won't You Please Come Home
Baby, It's Cold Outside
The Ballad of Mack the Knife
Basin Street Blues
Baubles, Bangles and Beads
Beautiful Love
Begin the Beguine
Bei Mir Bist Du Schoen
Besame Mucho
The Best Is Yet to Come
Between the Devil and the Deep Blue Sea
Bewitched
Bill
Bill Bailey, Won't You Please Come Home
Birth of the Blues
Black Coffee
Black Hole Sun
Blame It on My Youth
Blue Moon
Blue Skies
Blueberry Hill
Bluesette
Blues in the Night
Body and Soul
Broadway
But Beautiful
But Not for Me
Bye Bye Blackbird
C'est Magnifique
C C Rider
Can't Help Lovin' That Man
Caravan
Centerpiece
Change Partners
Charade
Chatanooga Choo Choo
Cheek to Cheek
Chega De Saudade
Chelsea Bridge
Chestnuts Roasting on an Open Fire
Chicago (That Toddlin' Town)
Christmas Song
Christmas Time is Here
Come Fly With Me
Come Rain or Come Shine
Corcovado (Quiet Nights of Quiet Stars)
Cotton Tail
Cow Cow Boogie
Crazy He Calls Me
Creep
Cry Me a River
Dancing in the Dark
Danny Boy
Day By Day
Day Dream
Day In, Day Out
Days of Wine and Roses
Deed I Do
Detour Ahead
Devil and the Deep Blue Sea
Dindi
Do Nothin' Till You Hear from Me
Do You Know What It Means to Miss New Orleans
Don't Explain
Don't Get Around Much Anymore
Don't Know Why
Dream A Little Dream
Dream Dancing
Dream of You
Drifting
Duke's Place
East of the Sun
Easy Living
Easy to Love
Embraceable You
Estate
Every Time We Say Goodbye
Everything but You
Everything Happens to Me
Exactly Like You
Fascinating Rhythm
Fever
Fine Romance
Fly Me to the Moon
Foggy Day
Folks Who Live on the Hill
Fools Rush in (Where Angels Fear to Tread)
For All We Know
For Once In My Life
For Sentimental Reasons
Fotografia
Frankie & Johnny
Frenesi
Frim Fram Sauce
From This Moment On
Gee Baby Ain't I Good to You
Georgia on My Mind
Get Happy
Get Your Kicks on Route 66
Ghost of a Chance
Girl from Ipanema
Glory of Love
God Bless the Child
God Rest Ye Merry Gentlemen
Goin' Out of My Head
Gone with the Wind
Good Life
Good Morning Heartache
Goodnight My Love
Goody Goody
Green Dolphin Street
Greensleeves
Hallelujah
Haunted Heart
Have You Met Miss Jones
Have Yourself a Merry Little Christmas
Havin' a Heat Wave
Heart and Soul
Heat Wave
Hello Dolly
Hello Young Lovers
Here's That Rainy Day
He's Funny That Way
Hit Me With a Hot Note (& Watch Me Bounce)
Honeysuckle Rose
How About You
How Deep Is the Ocean?
How High the Moon
How Insensitive
I Ain't Got Nobody (and Nobody Cares for Me)
I Can't Get Started (with You)
I Can't Give You Anything but Love
I Can't Stop Loving You
I Concentrate on You
I Could Have Danced All Night
I Could Write a Book
I Didn't Know About You
I Didn't Know What Time It Was
I Don't Know Why (I Love You Like I Do)
(I Don't Stand A) Ghost of a Chance
I Fall in Love Too Easily
I Get a Kick Out of You
I Get Along Without You Very Well
I Got a Right to Sing the Blues
I Got It Bad (and That Ain't Good)
I Got Rhythm
I Hear Music
I Left My Heart in San Francisco
I Let a Song Go Out of My Heart
I Love Paris
I Love You
I Love You for Sentimental Reasons
I Only Have Eyes for You
I Remember You
I Should Care
I Thought About You
I Wanna Be Around
I Want to Be Happy
I Wish You Love
I Won't Dance
If I Had You
If I Loved You
If I Only Had a Brain
If I Were a Bell
If You Could See Me Now
I'll Be Around
I'll Be Seeing You
I'll Know
I'm a Fool to Want You
I'm an Old Cowhand (From the Rio Grande)
I'm Beginning to See the Light
I'm Getting Sentimental Over You
I'm Gonna Sit Right Down and Write Myself a Letter
I'm in the Mood for Love
I'm Just a Lucky So and So
I'm Not In Love
I'm Through with Love
Imagination
In a Mellow Tone
In a Sentimental Mood
In Other Words
In the Mood
In the Still of the Night
In the Wee Small Hours of the Morning
In This World of Ordinary People
Indian Summer
Is You Is or Is You Ain't My Baby?
Isn't It Romantic
Isn't She Lovely
It Ain't Necessarily So
It Came Upon a Midnight Clear
It Could Happen to You
It Don't Mean a Thing If It Don't Got That Swing
It Had to Be You
It Might As Well Be Spring
It Never Entered My Mind
It Was Just One of Those Things
It's All Right with Me
It's Almost Like Being in Love
It's Alright with Me
It's Only a Paper Moon
It's You or No One
I've Got a Crush on You
I've Got It Bad (and That Ain't Good)
I've Got My Love to Keep Me Warm
I've Got Rhythm
I've Got the World on a String
I've Got You Under My Skin
I've Grown Accustomed to His Face
I've Never Been in Love Before
Jeepers Creepers
Jingle Bells
Jitterbug Waltz
Just a Closer Walk with Thee
Just in Time
Just One of Those Things
Just Squeeze Me
Just the Way You Look Tonight
Kansas City
L-O-V-E
Lady Is a Tramp
Lazy River
Les Feuilles Mortes (Autumn Leaves)
Let It Snow
Let Me Off Uptown
Let's Call the Whole Thing Off
Let's Do It (Let's Fall in Love)
Let's Face the Music and Dance
Let's Fall in Love
Let's Get Away From It All
Like Someone in Love
Li'l Darlin'
Little White Lies
Look for the Silver Lining
Look of Love
Lost in the Stars
Love for Sale
Love Is Here to Stay
Love Me or Leave Me
Love Me Tender
Love Theme from The Sandpiper
Lover Man (Oh, Where Can You Be?)
Lullaby of Birdland
Lullaby of Broadway
Lush Life
Mack the Knife
Makin' Whoopee
Man I Love
Manhattan
Maria
The Masquerade Is Over
Maybe
Mean to Me
Midnight Sun
Misty
Mood Indigo
Moon River
Moonglow
Moonlight Becomes You
Moonlight in Vermont
Moonlight Serenade
More
More I See You
More Than You Know
My Baby Just Cares for Me
My Blue Heaven
My Favorite Things
My Foolish Heart
My Funny Valentine
My Heart Belongs to Daddy
My Man
My One and Only Love
My Romance
Nature Boy
Nearness of You
Never Let Me Go
Never Never Land
Nice and Easy
Nice Work If You Can Get It
Night and Day
Night in Tunisia
Night Train
A Nightingale Sang in Berkeley Square
No More Blues
Nobody Else but Me
Oh Little Town of Bethlehem
Old Black Magic
Old Devil Moon
On a Clear Day (You Can See Forever)
On a Slow Boat to China
On Green Dolphin Street
On the Street Where You Live
On the Sunny Side of the Street
Once in a While
One for My Baby (And One More for the Road)
The One I Love (Belongs to Somebody Else)
(Ooh) What a Little Moonlight Can Do
Orange Colored Sky
Our Love Is Here to Stay
Over the Rainbow
Overjoyed
P.S. I Love You
Paper Moon
Peel Me A Grape
Pennies from Heaven
People
People Will Say We're in Love
Pick Yourself Up
Please Be Kind
Please Don't Talk About Me When I'm Gone
Poinciana
Polka Dots and Moonbeams
Prelude to a Kiss
Pure Imagination
Putting on the Ritz
Quando, Quando, Quando
Quiet Nights of Quiet Stars
Rainbow Connection
Recipe for Love
Remember
Rock Me Baby
Rock With You
Rocks in My Bed
'Round Midnight
Route 66
S' Wonderful
Samba Do Avaio
Santa Claus Is Coming to Town
Satin Doll
Save Your Love For Me
Scotch and Soda
Second Time Around
Secret Love
Send in the Clowns
Sentimental Journey
September in the Rain
The Shadow of Your Smile
She's Funny That Way
Silent Night
Since I Fell for You
Sing, Sing, Sing
Singin' in the Rain
Skylark
Slow Boat to China
Smile
So Danco Samba
So in Love (Am I)
So Many Stars
Solitude
Somebody Loves Me
Someday My Prince Will Come
Some Other Time
Someone to Watch Over Me
Something to Live For
Somewhere
Somewhere Over the Rainbow
Song of The Jet
Sophisticated Lady
Speak Low
Spring Can Really Hang You Up the Most
Squeeze Me
Spring Fever
Stormy Weather
Straighten Up and Fly Right
Strangers In The Night
Steppin Out With My Baby
Stranger in Paradise
Strangers In The Night
Summer Samba
Summertime
Sunday Kind of Love
Superstition
Surrey with the Fringe on Top
Swanee River
Sway
Sweet Georgia Brown
Sweet Lorraine
Swing Low, Sweet Chariot
Taint What You Do
Take the "A" Train
Taking a Chance on Love
Tangerine
Tea for Two
Teach me Tonight
Tenderly
Thanks for the Memory
That Old Black Magic
That Old Feeling
That's All
Them There Eyes
There Will Never Be Another You
There's a Small Hotel
These Foolish Things
They All Laughed
They Can't Take That Away from Me
The Things We Did Last Summer
This Can't Be Love
This Is Always
Till There Was You
Time After Time
Tonight
Too Close for Comfort
Too Late Now
Too Marvelous for Words
Too Young to Go Steady
The Touch of Your Lips
True Love
Try a Little Tenderness
Twisted
Undecided
Unforgettable
Until the Real Thing Comes Along
Up a Lazy River
Very Thought of You
Walk on By
Walkin'
Walkin' My Baby Back Home
Watch What Happens
Waters Of March
Way Down Yonder in New Orleans
The Way You Look Tonight
Wee Small Hours
Well You Needn't
What a Difference a Day Made
What a Little Moonlight Can Do
What a Wonderful World
What Are You Doing New Year's Eve?
What Are You Doing the Rest of Your Life
What Is This Thing Called Love?
What'll I Do
What's New?
When a Man Loves a Woman
When I Fall in Love
When October Goes
When Sunny Gets Blue
When the Saints Go Marching In
When you're Alone
When You Wish Upon a Star
When You're Smiling
Where or When
White Christmas
Who Can I Turn To?
Who's Sorry Now?
Why Can't You Behave?
Why Don't You Do Right?
Willow Weep for Me
Winter Wonderland
Witchcraft
With a Song in My Heart
Wives and Lovers (Hey Little Girl)
Won't You Come Home Bill Bailey
Wouldn't It Be Loverly?
Yesterday
You and the Night and the Music
You Are My Sunshine
You Are the Sunshine of My Life
You Belong To Me
You Do Something to Me
You Don't Know Me
You Don't Know What Love Is
You Go to My Head
You Made Me Love You
You Make Me Feel so Young
You Must Believe in Spring
You Stepped Out of a Dream
You'd Be So Nice to Come Home To
You'll Never Know
Young At Heart
You're Getting To Be A Habit With Me
You're the Top
You've Changed